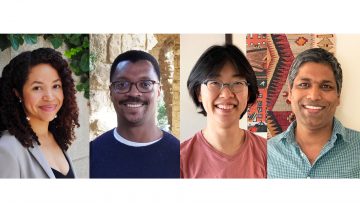 The Department of English Language and Literatures is pleased to welcome four new faculty members to the University of British Columbia who specialize in historical literatures with a focus on Critical Race Studies and Studies of Empire and Colonialism.
The Department of English Language and Literatures is committed to an open, progressive, and innovative blending of research and pedagogy, which can only be achieved by building a community of diverse scholars who have varied lived experiences and rich academic backgrounds. 
With impeccable teaching skills that are only matched by their achievements as writers and researchers, these new faculty members will play a transformative role in the lives of our students. Their presence and intellectual contributions will also ensure the Department of English Language and Literatures continues to act on matters of equity, diversity, and inclusivity as it fosters high standards of academic achievement.
Please welcome the newest faculty members of the Department of English Language and Literatures.
Dr. Kimberly Bain
Assistant Professor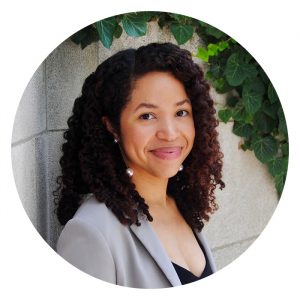 Dr. Bain's most pressing and urgent scholarly and critical-creative pursuits have consolidated around the history, theory, and philosophy of the African diaspora, race, gender, environmental and medical racism, the Anthropocene, and Black arts and letters.
She is currently working on two scholarly monographs. The first, entitled On Black Breath, traces a genealogy of breathing and Blackness in the United States. Her second book, Dirt: Soil and Other Dark Matter, digs into soil for understanding how Blackness has shaped global considerations of the Anthropocene and refused the extractive relations of racial capitalism.
Dr. Bain regularly teaches survey and specialized courses on 19th century through contemporary Black and American arts and cultures, literary and critical theory, and Black feminist and queer thought. 
She joins UBC from Tufts University, where she was the John Holmes Assistant Professor in the Humanities. She received her Ph.D. in English and Interdisciplinary Study from Princeton University.
Dr. Bain will be teaching ENGL 200 Principles in Literary Studies in Term 1 and ENGL 386 Theory: Critique, Intervention and Dissent in Term 2.
Dr. Dennis Austin Britton
Associate Professor
Dr. Britton researches and teaches early modern English literature, with a focus on the history of race, critical race theory, Protestant theology, and the history of emotion. 
He is the author of Becoming Christian: Race, Reformation, and Early Modern English Romance (2014), and has recently co-edited a special issue of the journal Spenser Studies on "Spenser and Race." He is currently working on two books, Shakespeare and Pity: Feeling Difference on the Early Modern English Stage and Reforming Ethiopia: African-Anglo Relations in Protestant England.  
Dr. Britton received a Ph.D. in English literature from the University of Wisconsin-Madison. Before coming to UBC, he was Associate Professor of English at the University of New Hampshire. He is also passionate about the public humanities—in New Hampshire he served on the board of the state humanities council and as the board president of the Black Heritage Trail of New Hampshire. 
In Term 2, Dr. Britton will teach ENGL 241 Cancel Shakespeare, and ENGL 347 Literature and Compassion in Renaissance England. 
Dr. Ramesh Mallipeddi
Associate Professor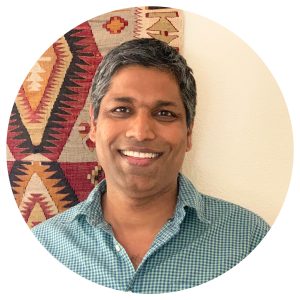 Dr. Mallipeddi specializes in Restoration and Eighteenth-Century British Literature. He is currently at work on a book project, Expendable Lives, Disposable Lands: Racial Ecologies in Eighteenth-Century British Literature and Culture, 1627-1834. The book traces the conjoined histories of capitalist modernity, imperial expansion, and climate change within the context of plantation agriculture.  
He is the author of Spectacular Suffering: Witnessing Slavery in the Eighteenth-Century British Atlantic (Virginia, 2016). Most recently, he contributed chapters to Emergent Nation: Early Modern British Literature in Transition (Cambridge, 2019) and The Cambridge Companion to Early American Literature (2021).  
Dr. Mallipeddi is also the editor of Eighteenth-Century Studies, the flagship journal of the American Society for Eighteenth-Century Studies.  
Ramesh comes to UBC from the University of Colorado Boulder, where he was an Associate Professor of English. He received a Ph.D. in English Literature from Cornell University in 2008.  
In Term 2, Dr. Mallipeddi will be teaching a graduate seminar, ENGL 525A Slavery and Eighteenth-Century British Literature.
Dr. Janice Chiew Ling Ho
Associate Professor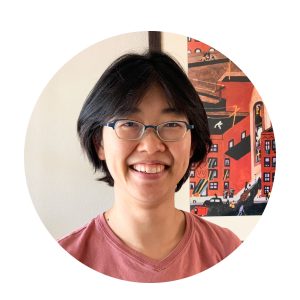 Dr. Ho specializes in British and transnational modernisms, as well as postcolonial and world Anglophone literatures. She is the author of Nation and Citizenship in the Twentieth-Century British Novel (Cambridge, 2015). Her most recent publications have appeared in The Cambridge Companion to Nineteen Eighty-Four and A History of 1930s British Literature.  
Dr. Ho is currently at work on a monograph titled, Culture, Empire, and Development at Midcentury. This book traces the political use of discourses of development that shaped attempts to reinforce imperial rule, conceptions of international aid, and national visions of self-determination during the mid-twentieth century. She is also the Book Reviews Editor (British and Anglophone Fiction) for the journal, Contemporary Literature.  
Janice is currently Associate Professor of English and Associate Chair for Undergraduate Studies at the University of Colorado Boulder.  She grew up in Malaysia and Australia, and received her Ph.D. and M.A. from Cornell University. She will be joining the Department of English Language and Literatures in July 2022 as an Associate Professor.