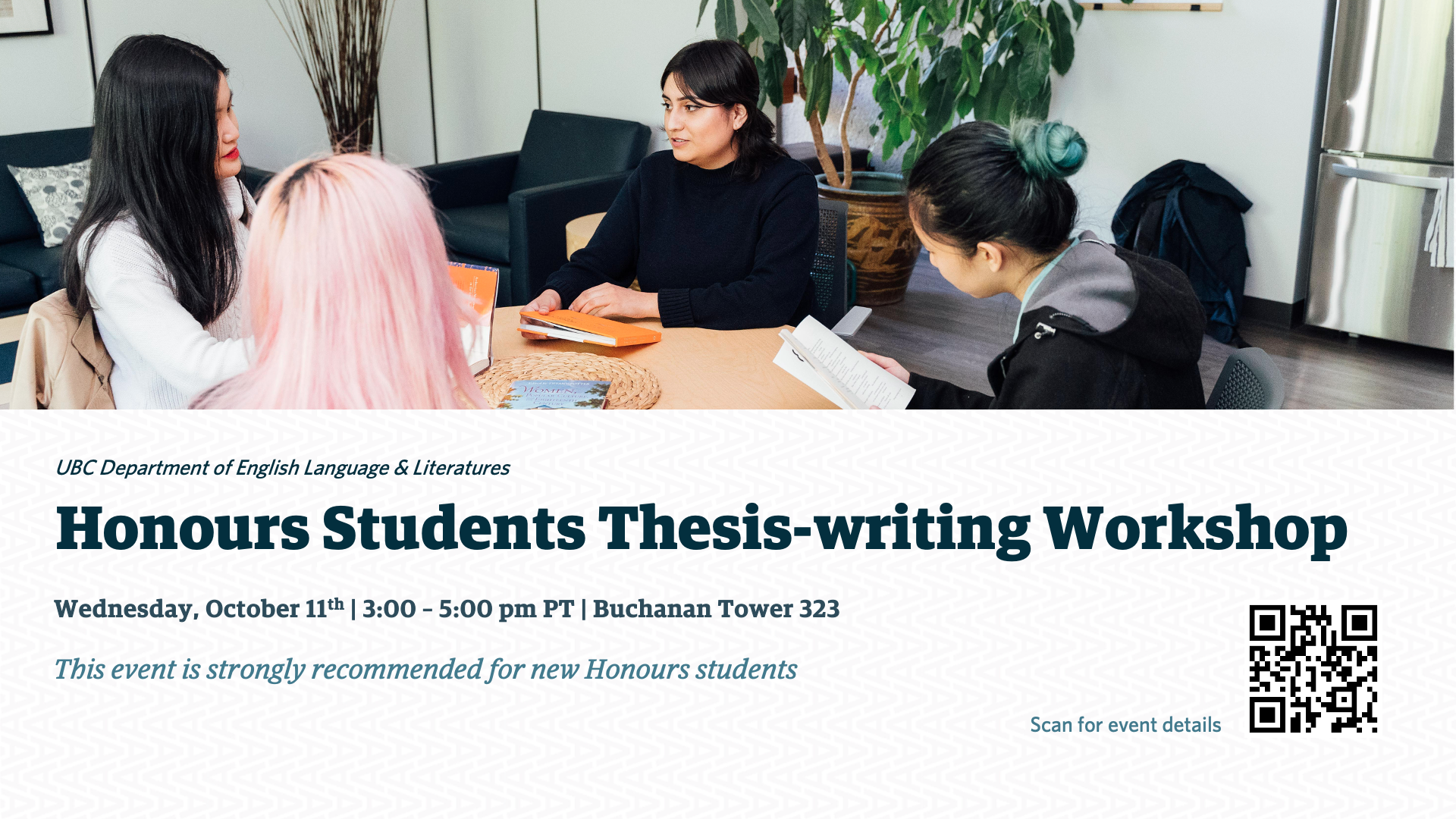 The Department of English Language & Literatures is holding an orientation and thesis-writing workshop for new and returning Honours students. This event will happen in-person on Wednesday, October 11th, 3:00-5:00PM, in Buchanan Tower 323.
This event is intended for new and returning Honours students. It will provide guidance on how to navigate the thesis process and will be led by Dr. Elizabeth Hodgson (Associate Head, Undergraduate) and Dr. Gregory Mackie (Honours Coordinator).
It is strongly recommended that Honours students attend this event.
If you have any questions about this event, please reach out to Mhicaella Lopez, Undergraduate Program Assistant, at english.undergraduate@ubc.ca.