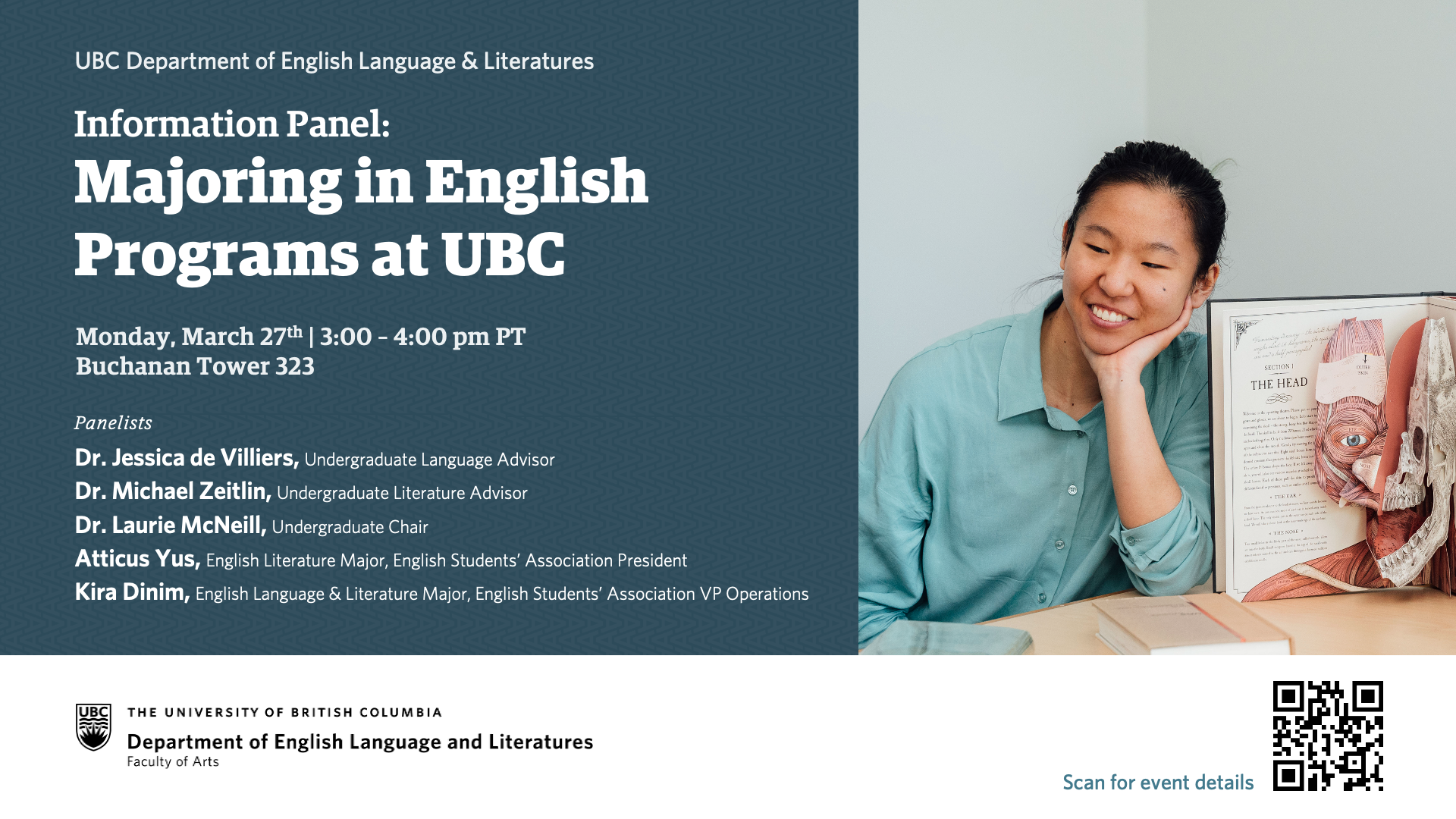 ---
Are you thinking about becoming an English Major? Do you want to learn more about our programs before turning the next page in your academic career?
This information panel aims to answer your questions about pursuing a Major program in the UBC Department of English Language & Literatures. Attend the panel to learn about the breadth of texts and curricula you can expect to connect with in our ENGL courses, speak to seasoned faculty advisors, and get peer advice about majoring in English from current English Majors.
Join us on Monday, March 27th, from 3:00 – 4:00 pm in Buchanan Tower 323.
---
Panelists
Dr. Jessica de Villiers, Undergraduate Language Advisor
Dr. Michael Zeitlin, Undergraduate Literature Advisor
Dr. Laurie McNeill, Undergraduate Chair
Atticus Yus, English Literature Major, English Students' Association President
Kira Dinim, English Language & Literature Major, English Students' Association VP Operations