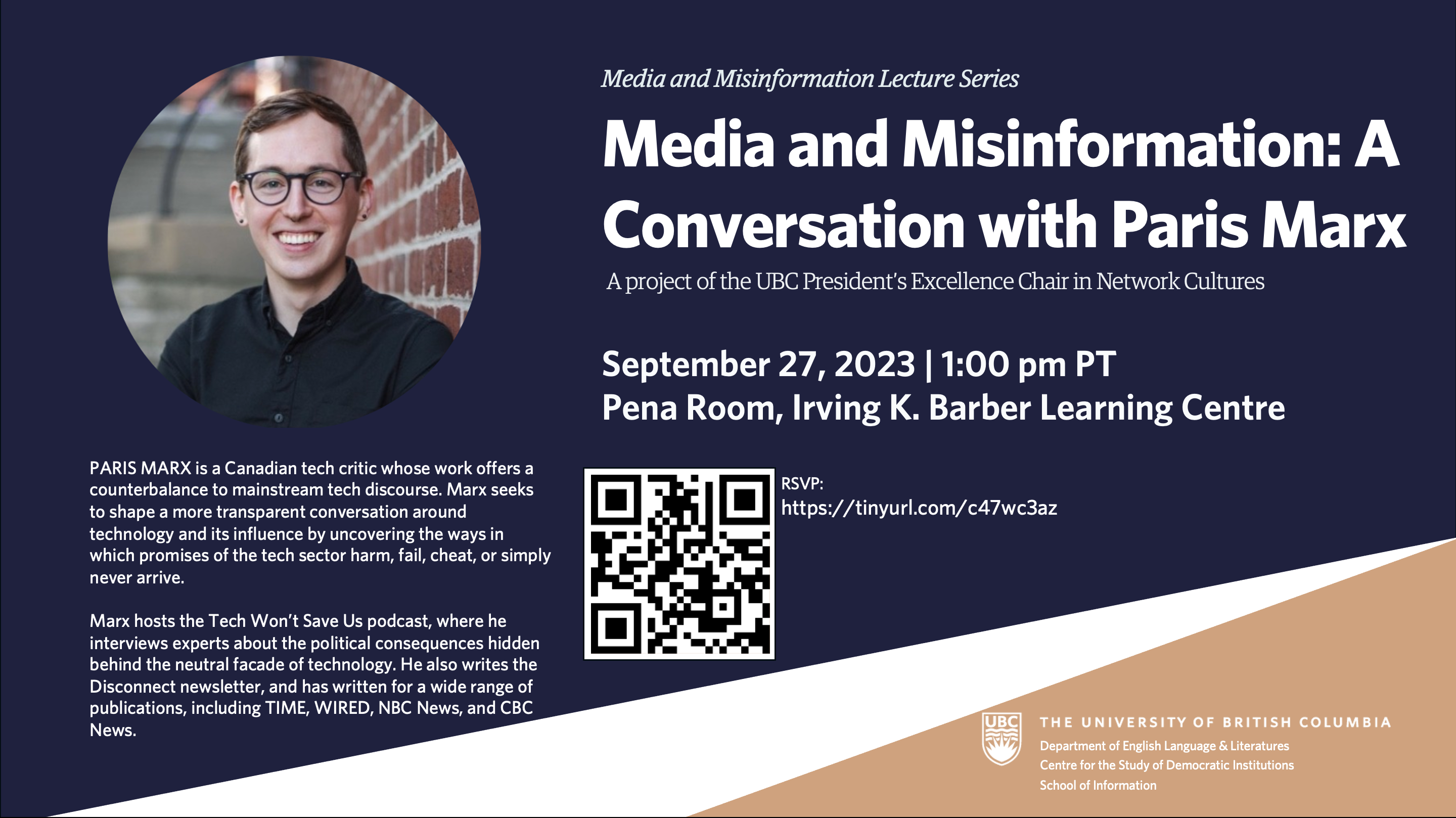 The Media and Misinformation Lecture Series is a project of the UBC President's Excellence Chair in Network Cultures.
This event is cosponsored by UBC English Language & Literatures, School of Information, and Centre for the Study of Democratic Institutions.
---
Speaker Biography
PARIS MARX is a Canadian tech critic whose work offers a counterbalance to mainstream tech discourse. Marx seeks to shape a more transparent conversation around technology and its influence by uncovering the ways in which promises of the tech sector harm, fail, cheat, or simply never arrive.
Marx hosts the Tech Won't Save Us podcast, where he interviews experts about the political consequences hidden behind the neutral facade of technology. He also writes the Disconnect newsletter, and has written for a wide range of publications, including TIME, WIRED, NBC News, and CBC News.
Marx's first book, Road to Nowhere: What Silicon Valley Gets Wrong about the Future of Transportation (Verso, 2022), is a book-length project that analyzes the gap between promise and reality of tech's big ideas for the future of transportation. It was based on work he did during his Master's degree at McGill University.
His work and public recognition have cemented his role as a critical commentator in the tech arena.