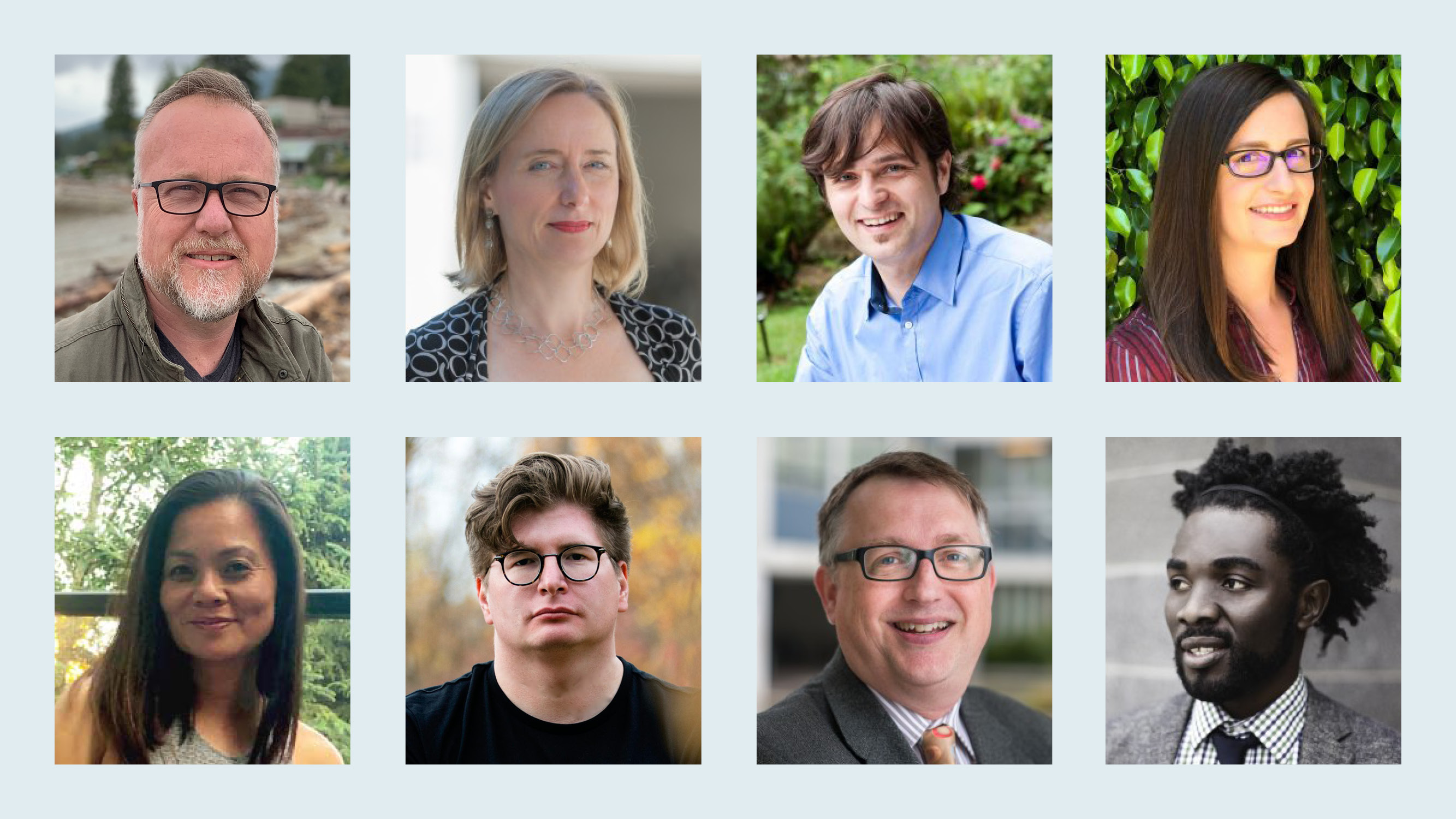 The Department of English Language & Literatures is pleased to announce Drs. Alexander Dick, Mary Chapman, Stefan Dollinger, Christine Kim, Elise Stickles, Dallas Hunt, Kevin McNeilly, and Phanuel Antwi have received Social Sciences and Humanities Research Council (SSHRC) Grants for 2022.
Learn more about their projects below.
---
Insight Grants
Aid to Scholarly Journals Grant
Canadian Literature is an academic quarterly that publishes peer-reviewed scholarly articles in French or English related to the field of Canadian literature, broadly defined. The journal's deep commitment to Canadian writing does not stop there. We also publish book reviews of critical and creative works, poems, short notes, writings of importance that have been rediscovered in the archives, interviews with writers, and articles by writers about their craft.
Partnership Grants
"Visual Storytelling and Graphic Art in Genocide and Human Rights Education" will gather and commemorate the experiences of genocide and mass atrocity survivors, including survivors of the Holocaust, as well as from Rwanda, Bosnia, Kosovo, Iraq, Syria, and Indigenous genocides in Canada. Building on a SSHRC Partnership Development Grant project titled But I Live: Three Stories of Child Survivors of the Holocaust, the expanded project models an innovative approach to testimony collection through which survivors and artists co-create graphic narratives. The project will also produce a documentary film, traveling exhibitions for museums and galleries, and educational materials.
The project brings together 11 survivors, 13 artists, and 52 scholars, who will partner with 34 museums, schools, human rights groups, and other organizations in 16 countries.
"Improvising Futures," will expand the global reach and disciplinary impact of critical improvisation studies (CSI). The project will bring together an interdisciplinary network of more than 80 researchers, artists and community activists along with 80 organizations from 10 countries. "Improvising Futures" has four research streams: storytelling, public space, decolonization and wellbeing. The team will investigate how arts-based improvisational practices can produce collaboration across diverse fields, such as environmental science, medicine, law and engineering.