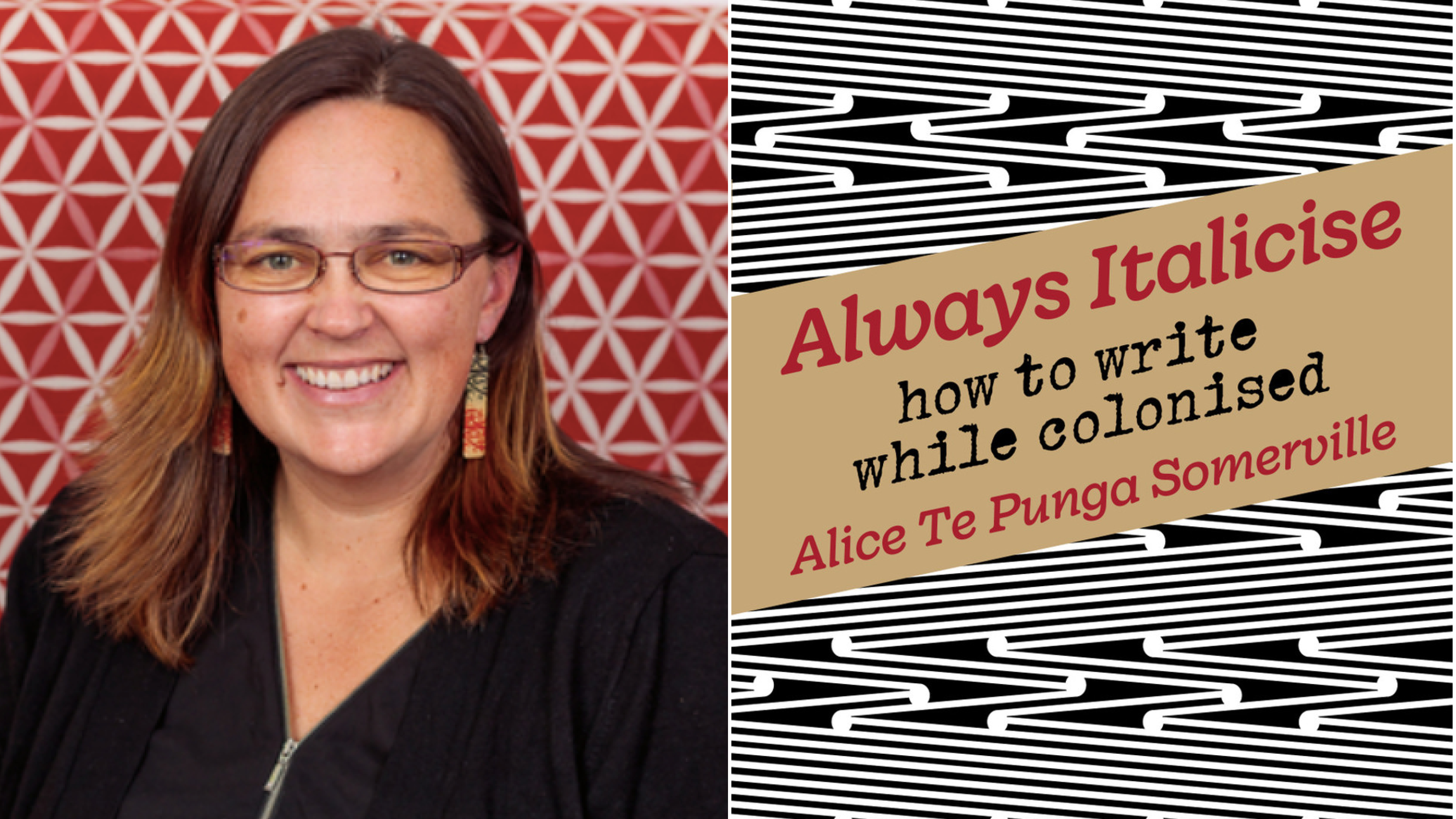 ---
Congratulations to Dr. Alice Te Punga Somerville, whose first poetry collection, Always Italicise: How to write while colonised, has won the Mary and Peter Biggs Award for Poetry as part of the 2023 Ockham New Zealand Book Awards.
Established in 1968, the Ockham New Zealand Book Awards are the country's premier literary honours, and includes awards for Fiction, Poetry, Illustrated Non-Fiction, and General Non-Fiction. 
"Always Italicise stood out amongst a very strong field for its finely crafted, poetically fluent and witty explorations of racism, colonisation, class, language and relationships," says poetry category convenor Diane Brown in a quotation for Radio New Zealand. 
2023 is the first time the Mary and Peter Biggs Award for Poetry has been won by a Māori poet since it was awarded to Hone Hūwhare in 2002. These two decades of Māori silence rings loudly for Te Punga Somerville. "As a literary scholar, I know of many Māori poets who were unable to get any publisher to agree to publish their poetry manuscripts through the first decade of this century," she says. "I mourn the first books of poetry that didn't come to fruition through that time. I hope this award, and even more importantly, the Māori books on the shortlist and longlist – mine, Anahera Gildea's incredible Sedition, and Essa Ranapiri's Echidna – encourage poets and publishers to keep working to bring Māori poetry to readers and listeners."
"I cannot reflect on this award, and especially the poetry shortlist, without also noting that the two other shortlisted poets alongside Anahera Gildea and myself were Joanna Cho, whose heritage is Korean, and Khadro Mohamed, whose family is of Somali refugee background and whose book was awarded the Jessie Mackay Prize for Best First Book of Poetry. It was really exciting to be part of a moment in which a woman poet of colour was going to win regardless of the final outcome. This is a sign of change I wish for not only within the poetry scene but also for my beloved Aotearoa." 
Poetry by Alice Te Punga Somerville
---
Want to learn more about Dr. Alice Te Punga Somerville's pedagogy and approach to poetry? Read more about her work below.