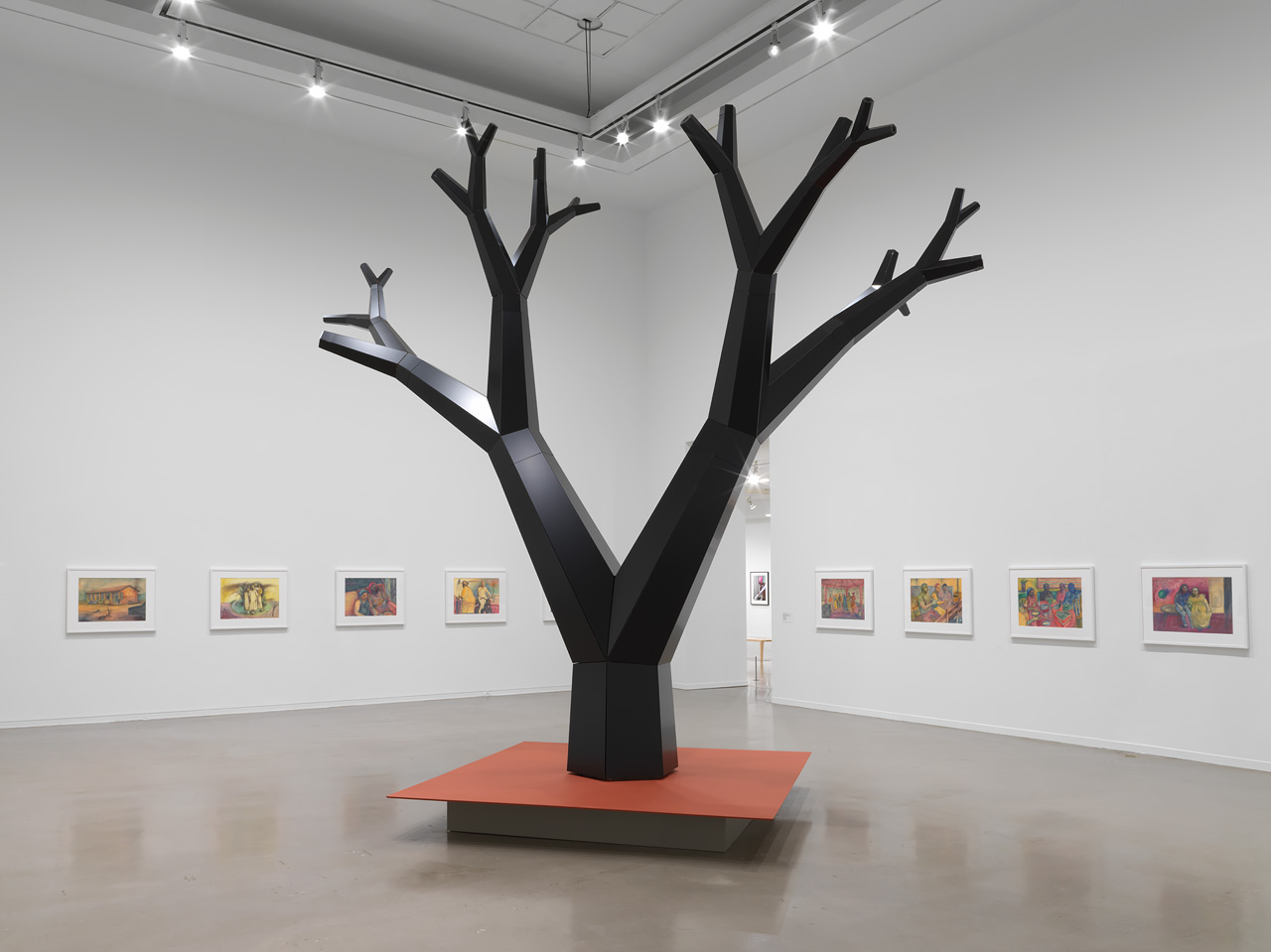 In the English-speaking world, academia is pervasively and interchangeably referred to as an ivory tower, meaning that it is a state of privileged seclusion from the facts and practicalities of the real world. But Buchanan Tower isn't built with ivory, and for English Language & Literatures professor, cultural critic, and curator Phanuel Antwi, academia and the community outside of it can meet in intimate and meaningful ways. 
In this interview, Antwi reflects on the intersections between his pedagogical and curatorial practices, and how, while there can often be an untranslatability between academic and community work, the coming together of the two can change the weather of the current moment, whether it's in the classroom or an art exhibition. 
---
A Change in Weather
Professor Phanuel Antwi is a self-identified archive nerd, whose academic background is predominantly in 19th-century Canadian literature. He is also one of five co-curators of Vancouver Special: Disorientations and Echo, an exhibition at the Vancouver Art Gallery that brings together multimedia pieces from 32 artists working on the west coast, most of whom are Indigenous, Black, and people of colour. 
The drive and vision behind Disorientations and Echo was to facilitate ongoing dialogue between artists and community, while at the same time allowing the art selection to challenge what art institutions think about themselves as guardians and patrons of art. 
"We want to shift exhibitions from a practice that is reserved within the white cubicles of the gallery space," says Antwi. "We were coming up with a vision of what we think art in the city could look like, and how we can think of art institutions in the city in the same way we think about the public library, a space that anybody can have access to if they want. "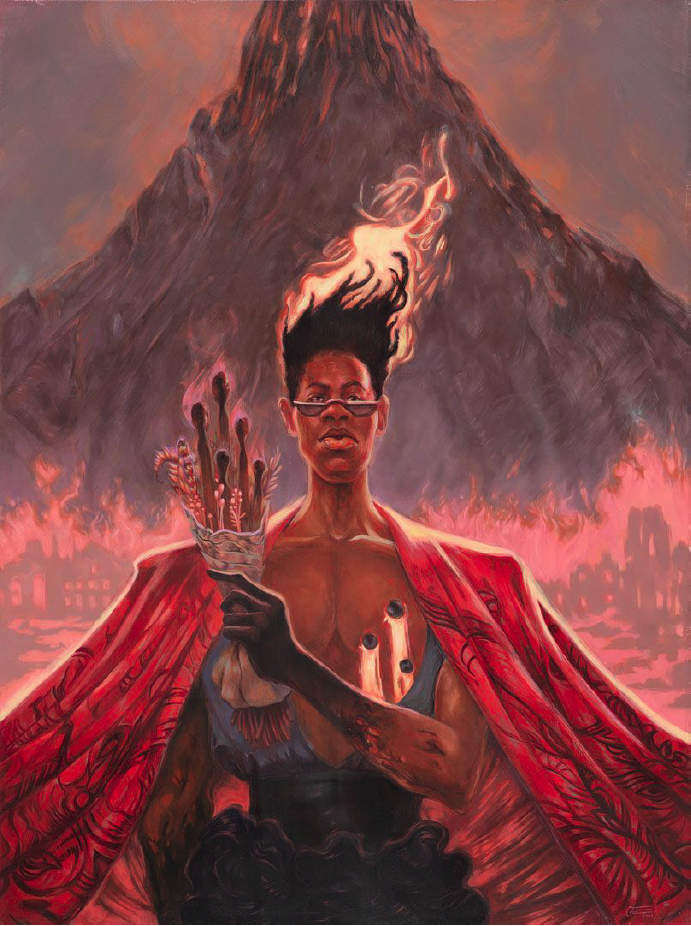 The Vancouver Special is the second installation of a triennial group show, the first of which happened in 2016. "Contemporary art in Vancouver has a specific image and specific ideals in mind," says Antwi. "While these ideals play a significant role in activating certain conversations about traditions and influences, we wanted to equally turn to artists who we feel are doing work oftentimes at the low frequency of the city and its art scenes, so as to spark conversations about contemporary art that included different and new traditions and influences. We wanted to share the resources that an exhibition offers an artist, who otherwise would not have the platform to do the work they want their work to do." 
Disorientations and Echo
When asked about the meaning behind the name Disorientations and Echo, Antwi lovingly turned to Sara Ahmed: "she has this phrase in Queer Phenomenology that reminds us that a simple turn from the direction that one is facing opens up a new world."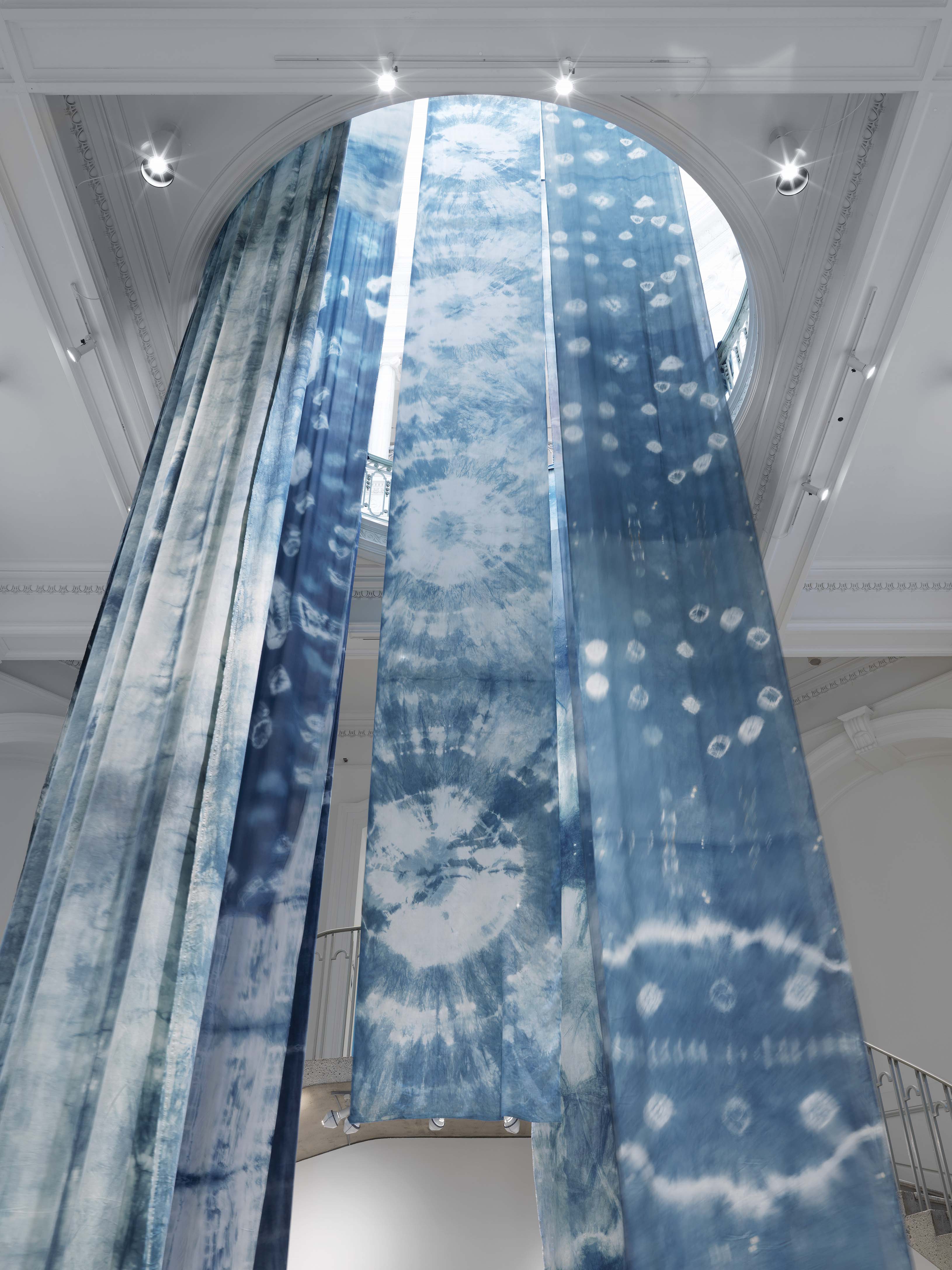 For Antwi, disorientation is a way for the art institution to "imagine a different mode of gathering where we are able to engage with the multitudes that we live with, but are not able to attend to. Disorientation, in this sense, is not only being positioned as out of place; it is also a reorientation to reconsider who and what else is in place."
The echo, in a way, is a reiteration of disorientation. "It's what the exhibition sends to the present, what it sends to the future, and what it sends to the past. The amazing temporal function of echo is not forward-moving, but surrounding. It moves around and it envelops. We wanted to think about what kinds of work can help us think both backwards and forwards at once, while at the same time turning us towards possibilities for dreaming acts and gestures and worlds that bring new concerns into focus. Moving through the exhibition, it is very likely that some pieces visitors turn to may not always satisfy. This is the nature of group exhibitions, but we wanted to have their presence felt in the city nonetheless."
Disorienting the Classroom
Antwi takes a similar approach in his courses, where he creates space for his students to have encounters that extend beyond the classroom walls. 
"I'm constantly asking my upper-level students to leave the university environment. I try to get them to buy their books from independent bookstores in the city. It's a very simple gesture, but for my students to go to Massy Books in Chinatown, for example, to this Indigenous owned and operated bookstore in that space, who knows what this encounter might open up for them?"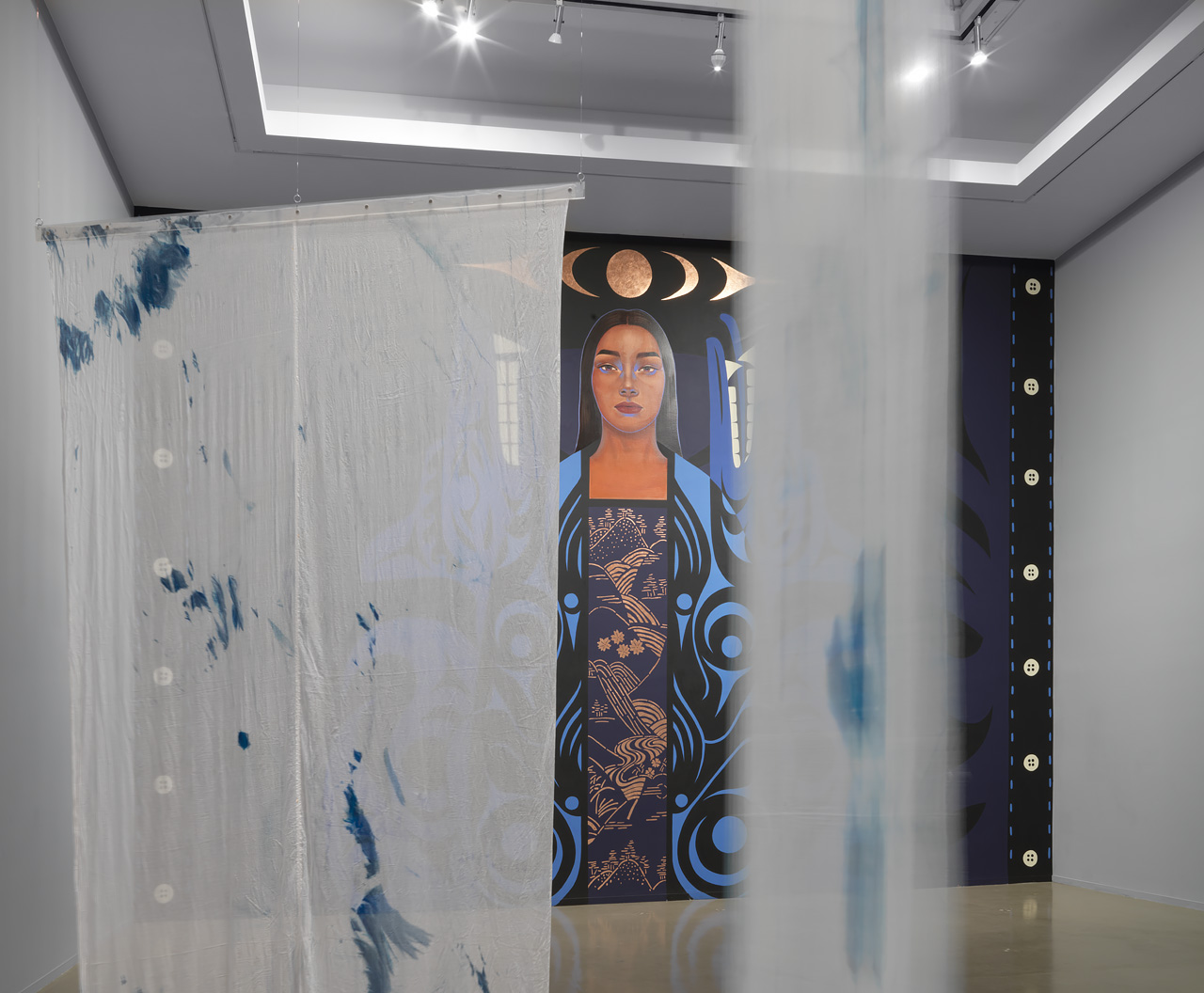 "Chinatown's history intersects with the history of Blackness in the city in ways that I find fascinating. I teach a course on Black archives in Vancouver, and I ask my students to think through the enduring presence of Blackness in Vancouver that's not even in official archives, but is there through conversations. Hogan's Alley is as much a history of Asian presence as it is about Black history in this city. I'm interested in those encounters, in that kind of entanglement."
Reflecting on the difference between academic work and community work, Antwi says working with community teaches modes of listening that are not always present in academia, and is a skill he incorporates as a pedagogical component in every one of his classes. 
"Community work, when it's done with a vision of doing and achieving something together, forces us to learn how to deeply listen with our whole body, not just with our ears. Once we listen like that, everything changes. We are changed in ways that are immaterial," says Antwi.
"I know students really struggle with this kind of work. But I'm interested in the classroom as a space for skill-making and to practice the work of thinking.
"Deep listening is part of the work of thinking. When we recognize that it's difficult, it means we are learning our capacity to act and be acted upon, that we are encountering a practice of mutual embodiment born out of shared space, time and bodily presence, one that is asking us to do something unfamiliar."
That in itself is good. If that's where students get to when they leave my classroom, that's perfect. They don't need to have everything figured out. Learning, much like deep listening, is ongoing, unfinished work."
Vancouver Special: Disorientations and Echo is at the Vancouver Arts Gallery until January 3, 2022.
---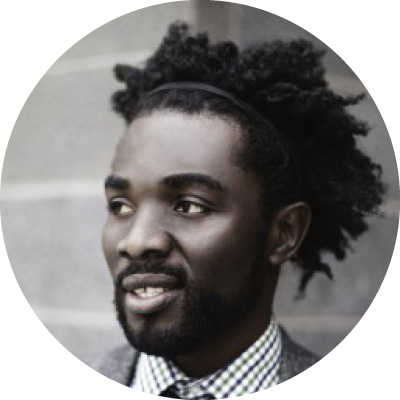 Dr. Phanuel Antwi is an Assistant Professor in the UBC Department of English Language and Literatures. The breadth of Antwi's publications and teachings includes critical black studies, settler colonial studies, Black Atlantic and diaspora studies, Canadian literature and culture since 1830, critical race, gender, and sexuality studies, and material cultures. He has published articles in Interventions, Small Axe, Cultural Dynamics, and Studies in Canadian Literature, and he is completing a book-length project titled "Currencies of Blackness: Faithfulness, Cheerfulness and Politeness in Settler Writing." His book, On Cuddling: Loved to Death in the Racial Embrace, is forthcoming with Verso Books (2022).