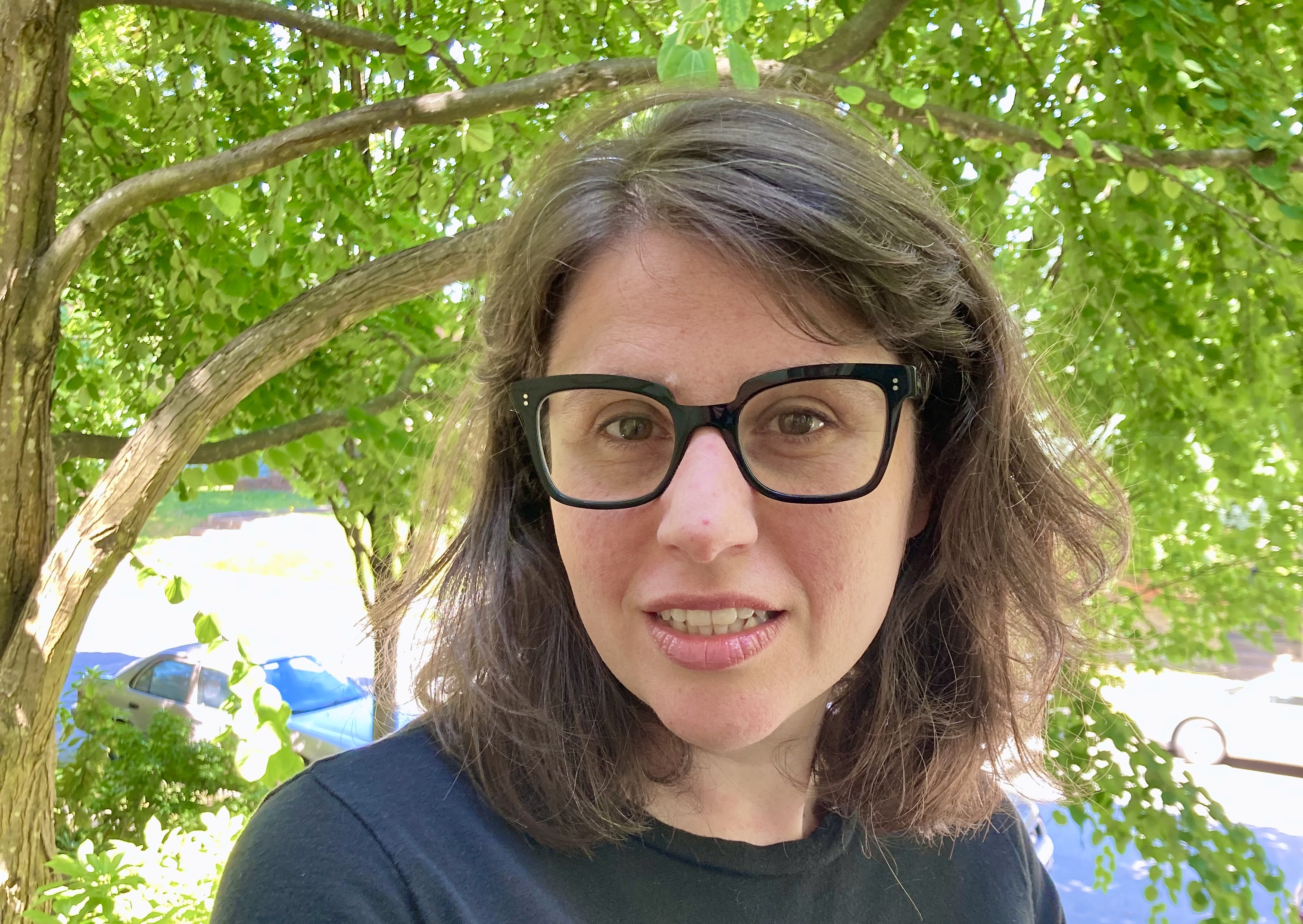 ---
Congratulations to Dr. Moberley Luger, Assistant Professor of Teaching in the Department of English Language & Literatures and Chair of the Coordinated Arts Program, on winning a 2023 Killam Teaching Prize in recognition of excellence in teaching. 
Dr. Luger's research has generally focused on contemporary American poetry and its relation to crisis and memory. More recently, her scholarship has turned toward pedagogies of poetry, specifically, considering methods for incorporating cultural studies of poetry into the classroom. She also studies academic communication, particularly equitable pedagogies of scholarly speaking.
Dr. Luger treats her students like junior scholars. "My goal is to shift students from being passive learners to being active contributors to scholarly and public discourse. I want students to 'try on' the identity of the scholar, to develop research and ideas over time, and to take a position in our conversations, if only for the length of the course," she says. 
To Luger, asking her students to "try on" the identity of the scholar means challenging them to see beyond the course work at hand with deeper and broader questions about the value of literary studies as a discipline. "What do scholars of literature have to contribute? What do we gain when we view the world through this particular disciplinary lens," she asks. While this broadened mode of thinking can be especially challenging for  students new to the discipline, they also stand to benefit the most, even if just for a semester. 
 "I think it's important to speak openly with students about the pedagogical choices I make and the reasons I make them," she says. "I try to bring transparency to text selection, theoretical approaches, course policies, and the usually unarticulated disciplinary and institutional conventions that have inevitably framed a course." In her class, ENGL 395 Studies in Poetry, for example, Luger dedicates a section to discussing the history of poetry pedagogy and how student attitudes around poetry are often a response to instructor choice and disciplinary history. "It is important, I think, for students to see that teaching itself is a topic of ongoing debate and reflection."
Dr. Luger has just finished drafting an article about teaching poetry through a pedagogy of "hatred," which hopes to mobilize strategies beyond love or passion to engage students in poetry. Titled "The Hatred of Poetry: Poetry Teaching and the Crisis in the Humanities," this essay uses poetry to think through the challenges Humanities disciplines face when they are perceived as particularly difficult, strange, and non-utilitarian.
She is also working on several initiatives to enhance pedagogies for scholarly speaking at UBC, including her online teaching resource the PASS (Precedents Archive for Scholarly Speaking), funded by the UBC Teaching and Learning Enhancement Fund. She has published in English Studies in Canada, Memory Studies, Tulsa Studies in Women's Literature, Pedagogy, Contemporary Literature, and Discourse and Writing/ Rédactologie.
"Over the years, I have met students who have come from so many different places and backgrounds, and who are heading in so many different directions in their lives. From their diversity and their endlessly-surprising interests and talents, I have learned that my teaching needs to be contextualized for different learners. I have learned to ask: what will each new group of students bring to the materials on my course? What will they take from them? I have learned to always teach, not to an expected or imagined student, but to anyone and everyone who might be in the room."