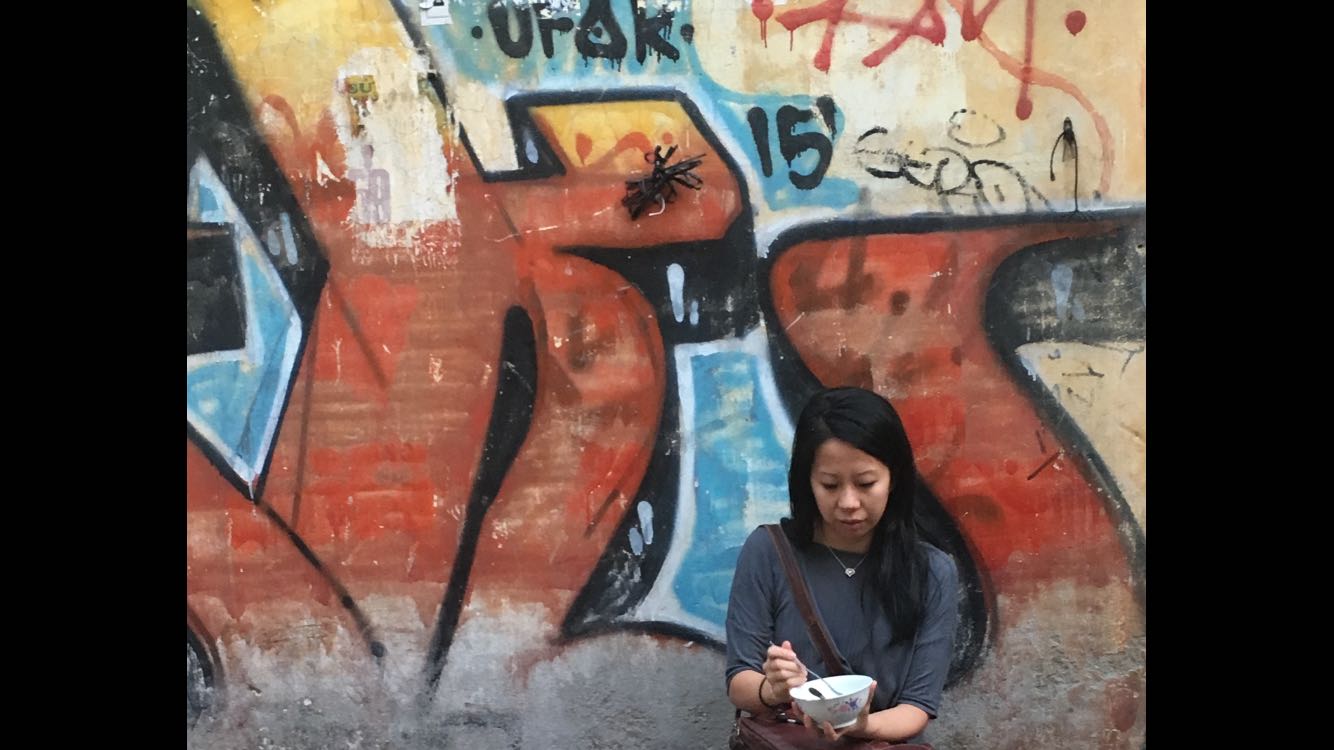 ---
It is with profound sadness that we mourn the passing of our dear colleague and friend, Dr. Y-Dang Troeung. Dr. Troeung was an Associate Professor in the Department of English Language & Literatures. She was a brilliant scholar whose research continues to transform conversations in critical refugee studies, transnational Asian literatures, transpacific Cold War studies, and critical disability studies. 
At the core of Dr. Troeung's work was a fierce commitment to the lived experiences of refugee communities, and, in her words, to "excavating and animating the subjugated knowledges of Cambodian people and Cambodian refugees." Her first academic monograph, Refugee Lifeworlds (Temple University Press), was published in August 2022. It beautifully weaves familial and personal narratives with rigorous critique in order to examine the afterlife of the Cold War in Cambodia.
Dr. Troeung's body of work was imaginative and expansive, and will continue to inspire. She recently co-directed and co-produced Easter Epic, a short film about the true events of a day in the life of a Cambodian refugee family soon after their resettlement in small-town Ontario. Easter Epic is scheduled to be completed in Fall 2023. Her family memoir, Landbridge, is forthcoming in Fall 2023. 
As a dedicated mentor, creative pedagogue, and beloved teacher, she brought out the best in her students by carving out space for them to apply critical analysis to a range of literatures and cultural texts. She is remembered for her engaging presence in and outside of the classroom. This loss is deeply felt by her students, with whom Dr. Troeung forged life-giving relationships.
Her impact resonates throughout communities beyond the Department, including the Asian Canadian and Asian Migration Studies Program where she was an affiliate faculty member; Canadian Literature, where she served as Associate Editor; and the Peter Wall Institute for Advanced Studies, where she was a 2020 Wall Scholar. 
Dr. Troeung's passing is a loss to everyone whose lives were transformed by her immense kindness, energy, humour, and generosity. In her time as a member of this Department, she advocated for and advanced the hiring, wellbeing, and mentorship of BIPOC faculty and students. She was a treasured colleague, educator, and member of the EL&L community. We grieve with her family and loved ones. 
The loss of a member of our community is always difficult to bear alone. If you have capacity, please take care of each other, seek the support you need, and reach out to those who may be most vulnerable.
---
Y-Dang Troeung's Publications
Refereed Publications
Non-Refereed Publications
Troeung, Y-Dang, Creative Non-Fiction Essay, "from Landbridge." Brick: A Literary Journal 110 (Fall 2023).
Troeung, Y-Dang, with Alejandro Yoshizawa, Short Film, Easter Epic (film funded by the Canada Council for the Arts Concept to Creation Grant, scheduled for completion in the fall 2023).
Troeung, Y-Dang, Memoir, Landbridge, forthcoming, fall 2023.