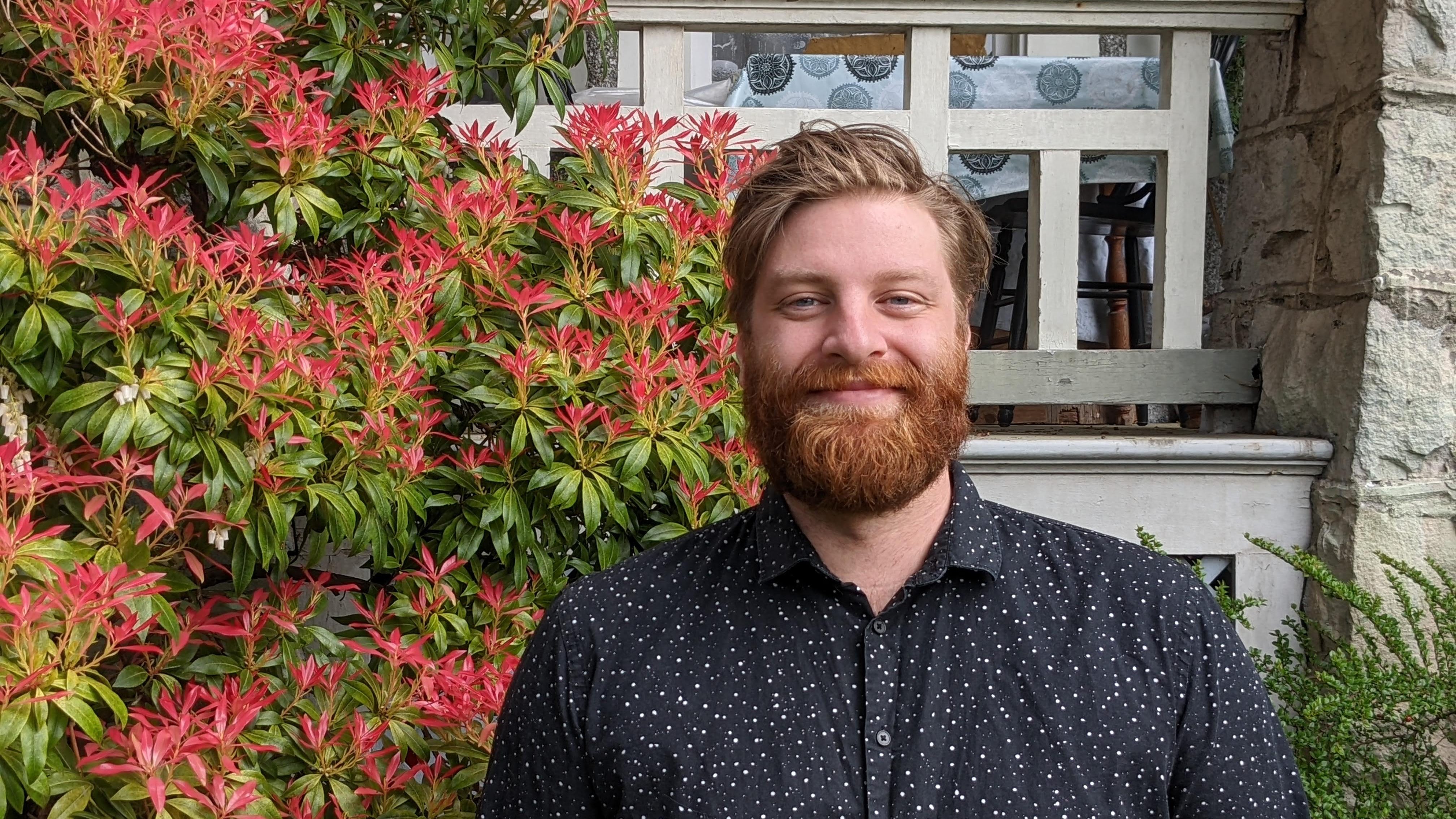 The Department of English Language & Literatures is fortunate to have an exceptionally talented team of Graduate Teaching Assistants who work with faculty and each other to further the learning and well-being of our undergraduate students.  
Every year, the Killam Graduate Teaching Assistant Award recognizes the invaluable role of Teaching Assistants in the education and learning experience of undergraduate students at the University of British Columbia. We are pleased to announce that PhD candidate Torin McLachlan is one of the 2022 recipients of the Killam Graduate Teaching Assistant Award. 
Torin credits his success to the collaborative and interdependent approach to pedagogy within the department. "In EL&L, instructors at all levels routinely share materials and expertise developed over years of experience, and every new semester I use ideas and approaches in my teaching adapted from other people's classrooms," he writes. "I like to emphasize this pedagogical environment in my classroom…so that students get a sense of how knowledge is performed in ways that depend on independent scholars working together over time to cultivate certain habits of thought and attention."
Torin's research is about "exhaustion" as both a feeling and a style, in modernist and contemporary fiction that responds to the losses wrought by global capitalism. His dissertation-in-progress explores how "exhaustion" can be read as a way of working through "loss and depletion to offer new ways of writing about selfhood, difference, and community…[while remaining] critical of the ways it can be exploited to produce more of the same."
Congratulations, Torin!